A miscarriage gave birth to a new calling in Jen. 
One of the founders of Forefront Church Brooklyn in 2012, Jen became its Associate Pastor in 2014. Throughout her six years with Forefront, she played a key role in leading this interdenominational community, launched by a conservative evangelical church network, on a journey toward being a fully inclusive, independent church, a church now being held up as a shining star in the current progressive evangelical movement.
In the middle of those years, Jen had a miscarriage. When that happened, a deep sense of grief and loss cracked open inside her. Along with that came a call to give birth to something else, something new. That call, however, took years to truly recognize and begin to name.
In 2017 this unnamed call led Jen and her husband Bobby to make the difficult decision to leave the Brooklyn community they so loved and move to Indianapolis where over the next three years she pursued and earned her Master of Divinity at Christian Theological Seminary. And yet, though she was in school full-time, and the mom of a child under one, this call led her, that same year, to co-found and begin co-leading Launchpad Partners.
It was an audacious, seemingly even-reckless choice, but it came out of her passion to love, affirm and mentor women, LGBTQ+ people and others who don't fit the mold, those who've been excluded and too often told they shouldn't lead – couldn't lead – by the evangelical churches and cultures surrounding them. More than anything, Jen wanted to support them in their individual visions to bring something better into the world – a place where everyone can belong.
An artist and storyteller at heart, Jen has an extensive professional background in producing, event management, and nonprofit leadership. For two years, she also served as the founding Events Coordinator of W/ Collective, a network of faith and community leaders who are exploring and leading in theologically progressive spaces.
She's now the mom of two boys under five and recently relocated yet again, this time to embrace their roots in Cincinnati, where Jen and her family are working toward launching an inclusive faith community.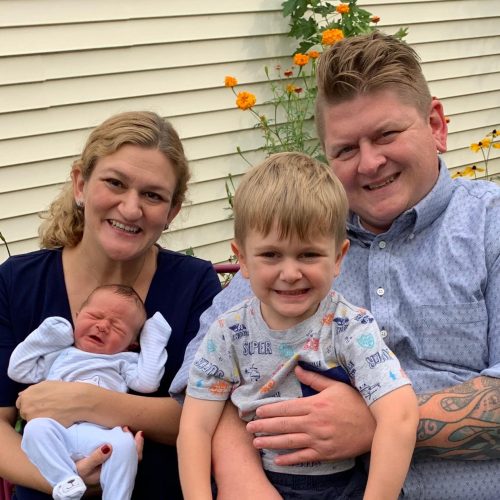 We believe asking questions is holy work. And we'd love to walk alongside you as you ask yours.